Alan Howell Essential Oils
Shechina
21, Chatsworth Crescent
HOUNSLOW
Middlesex
England
TW3 2PE
Telephone:
0208 569 8440
Telephone and Facsimile
International:
+4420 8569 8440: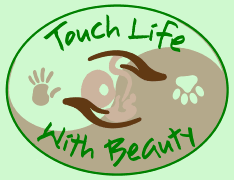 Shechina
Essential Oils
By Alan Howell
Professional Aroma-Diffuser Model 102 £64.99
The Model 102 is our top of the range and is designed with the professional in mind. It has a large water reservoir (500mls) lasting approximately ten hours. It has High and Low Misting modes and graduated timer. The light on this model can be turned off if so desired and can change colour or you can select your favourite colour. It can also be used as a mood light with no misting. The size is 120 x 168 x 168mm
These new Aroma-Diffusers work by Ultrasound. Driven by ultrasonic waves at a frequency of over 1.7 Mhz (vibrating almost two million times per second) the essential oils are carried by a cold water mist into the environment. The ultrasonic device releases negative ions creating cleaner ionised air. Simply add water to the device and a few drops of your chosen oils. These units work on low voltage with the transformer plugs included. The diffusers are extremely safe in use, since there is no heat involved. The water will become warm over time, but it is ultrasound and not heat that creates the mist. A built-in water level sensor protects the unit well. The manufacturers recommend replacing the ceramic discs every six months to ensure maximum efficiency. We now include one of these free with every diffuser to give you at least one year of effective use.
These units have five functions in one:
This is the basic model but still ideal for most environments. The light and upper tube on the Bliss are available in one of three colours:
*Amber
*Aqua
*Rose
The water reservoir will last for many hours without refilling and has a safety cut-off should it run low.
Dimension : 118 X 118 X 288 mm
All Prices on this page are inclusive of V.A.T at 20% applicable within the E.U., and include postage within Great Britain.
There is a small order surcharge of £4.95 on orders under 9 items
The Enso is similar to the Bliss, but has a modern style. Its clinical look makes it ideal for any therapy room, but is ideal for most environments. The lights of the Bliss are now only available in White
* Mains Powered
* Ultrasonic Technology
* Rich 12 LED Soft Mood Lighting Effect
* Stunning New Design
* Favourite Colour Selection mode
* Light on/off mode
* 150mm-128mm
* 80ml Water Capacity - 4 hours usage
* Low Power Consumption (12W)
* Auto Shut off
* Low Running Costs

All Aroma-Diffusers now supplied with FREE replacement disc worth £5.05.

These should be replaced every six months