Alan Howell Essential Oils
Shechina
21, Chatsworth Crescent
HOUNSLOW
Middlesex
England
TW3 2PE
Telephone:
0208 569 8440
Telephone and Facsimile
International:
+4420 8569 8440: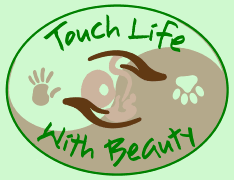 Shechina
Essential Oils
By Alan Howell
Weight Not Exceeding
1.75 Kg
5Kg
9.5Kg
25Kg
First Class
£4.95
£9.95
£10.95
£16.35
£16.35
Parcel Post
£4.00
£8.10
£11.35
£13.35
£18.95
All Prices on this page are inclusive of V.A.T at 20% applicable within the U.K.
Postage and packing charges apply to all Base Oils, Creams and Lotions, Soap Products, Dried Herbs, Powders and Salts, Bottles & Jars. These products are either sold by Kilo weights or will have postage weights listed. Please add together the total number of grams (or mls) and divide by 1000 to give the Kilo weight. The appropriate charge will be the next weight up.
For example: 1 litre almond oil (1000gms) + 6 x 10mls glass bottles (6 x 20gms = 120gms) + 450gms Base cream (450gms) + 200mls Liquid soap (200mls). Total weight = 1770gms,
which totals 1.77Kg, therefore the postage would be charged at 2Kg
All items are sent First Class unless Parcel Post is specially requested.
If requesting Parcel Post, please allow fourteen working days for delivery.
Please note that although Royal Mail and Parcel Force are V.A.T. Exempt, we are obliged by Customs & Excise to charge V.A.T. on postage.
For Postage and Packing prices outside the United Kingdom please contact us.
ROYAL MAIL Further increases - Again!!
Due to the extremely high increase in Royal Mail charges we have no choice but to increase our Postal charges quite substantially. The most regretable increase is the small order Post and Packing Charge. The cost to send one 10ml bottle is now £4.19 plus V.A.T. = £5.03 (although Royal Mail is VAT exempt we have to charge V.A.T. on postage as we are providing the service) We have therefore had to raise the Small order P&P charge to £4.95 including V.A.T. In response to what we consider an unacceptable increase we will be trying to only use Royal Mail when it is absolutely necessary economically. If anyone has any suggestions of alternative methods of delivery we will be more than happy to consider other couriers, although very few companies will now accept liquids for transportation!
Due to the restructuring of the postage charging scales by Royal Mail the Small Packet rate now starts at 0 - 2Kg so consequently we have had to reschedule our own pricing accordingly although the changes in April 2022 have meant a reduction in the 1 - 2Kg range. Anything over 2Kg will now be either Couriers or Royal Mail