Alan Howell Essential Oils
Shechina
21, Chatsworth Crescent
HOUNSLOW
Middlesex
England
TW3 2PE
Telephone:
0208 569 8440
Telephone and Facsimile
International:
+4420 8569 8440: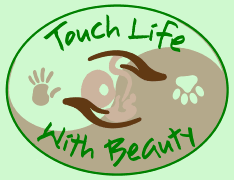 Shechina
Essential Oils
By Alan Howell
Alan studied Herbal Medicine in 1985. Interested in the energetics of plant material, he re-directed his study towards subtle energy medicine. Alan studied at the British School of Shiatsu-Do where he qualified as a Shiatsu practitioner. His desire to work holistically means that his body-work is now augmented by nutritional and environmental advice. This combination of Herbal, Nutritional, Environmental and Bodywork is all driven by a desire to harmonise the body's energetic system. He specialises in a form of Shiatsu known as Shin-Tai.
A little bit more about Shin-Tai.......
Directly translated Shin-Tai means Source Body, and is a form of bodywork that seeks to find and treat the most appropriate level of the receiver's energy system. This involves various mechanical tests and energetic diagnosis, combined with intuitive faculties. Shin-Tai is based on the idea that each person's healing process has unique characteristics. Therefore, the proper sequences and the priorities of treatment must be evaluated and followed as the individual energy system unwinds and opens. Shin-Tai aims to focus on the point within the dural tube where Chi manifests to the physical and hence Shin-Tai aims to reconciliate on a Psycho/Physical/Spiritual level.
A little bit more about Shiatsu.......
The origins of Shiatsu lie in traditional Japanese medicine. Although the direct translation is Finger Pressure, it is a comprehensive therapy involving much more than acupressure. The Shiatsu practitioner uses many techniques including; stretching, rocking and holding as well as applying pressure with fingers, thumbs, hands, elbows, feet, & knees. The intention of this therapy is to attain the homoeostasis of the psycho-physical energy structure of life. The recognition of this vital energy is evident in most cultures; Chi of the Chinese, Qi of the Japanese, Pneuma of the Greeks, Ka of the Egyptians, Prana of the Indians, Life Force of the Europeans and Bio-energy of recent researchers.
The Shiatsu practitioner recognises the flow of this energy throughout the meridian system. This is much the same as used by traditional acupuncture but is extended to cover a larger area of the body. The application of the above techniques in conjunction with centred breathing, establishes an appropriate medium by which we can resume the symbiotic balance of the ecosystem that is our body. Shiatsu thus assists the body to unblock obstructions creating harmony.
If you would like to book an appointment and experience Shiatsu-Shin Tai, or simply find out more please contact Alan at: shin-tai@shechina.co.uk
or telephone on : 0845 458 5757.
For more information on Shin-Tai click here for Shin-Tai International
Shiatsu Shin-Tai with
Alan Howell